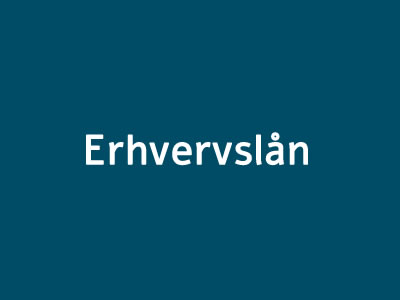 Som iværksætter kan der opstå alle mulige mærkelige situationer, hvor der er behov for kapital for at virksomheden bedst muligt kan kører videre, det kan være en partner skal købees ud, måske skal der skiftes til nye bygninger og lager, ja eller måske er der behov for kapital til at vækste.
Om det er et iværksætterselskab eller et kørende ApS er ikke så vigtigt, kun når det kommer til kreditvurderingen.
Der vil til tider være behov for kapital og der er masser af lånefirmaer, der gerne vil lave B2B lån.
Frem for at få en investor ind, der skal have sin del af kagen, kan en lån være langt billiger.
B2B kreditvurdering
Her afhænger vurderingen naturligvis af om der er tale om et selskab med personlig hæftelse eller ej.
Er du selvstændig med et personligt ejet selskab, vil lånefirmaet bede om informationer i et meget stort omfang – så det bliver direkte irriterende.
De skal have både firmaets regnskaber tjekket igennem og dine personlige økonomiske forhold undersøgt.
Det er yderst intimiderende og kan virke nedværdigende, men nødvendigt.
Ejer du et ApS eller A/S, så er det kun firmaet lånefirmaet har interesse i at kreditvurderer.
Her er 3 års regnskab ofte nok.
Hvad er renten på et B2B lån?
Lånefirmaerne er en forretning helt som din egen, så det er klart, de skal have en rente, der dækker udgifterne og risikoen.
Lad os være ærlige, de virksomheder, der tager et B2B lån online, er nok ikke blandt top 100 i DK en del af dem går nok kold, før de får tilbagebetalt lånet.
Det betyder derfor, at risikoen er høj og derfor bliver renten det samme.
Forvent en rente på omkring 15% eller op.
Krav for at få et erhvervslån?
De fem nedenstående punkter er essentielle for at få et lån:
Selskabets ejer(e) bor i DK..
Selskabets adresse er i DK.
Selskabet har en dedikeret bankkonto i Dk
Selskabet har været i drift i mindst 12 måneder.
Selskabet har omsætning på omkring mindst 500.000 om året
Se eventuelt nærmere på LetFinans.dk, der har specialiseret sig i erhvervslån:
LetFinans.dk
Lav en enkelt ansøgning og modtag flere tilbud på erhvervslån